Le Citizen
Un lobby d'hôtel ouvert sur l'extérieur et un bar ancré dans son quartier / A lobby open on the outside with an anchored bar in its neighborhood
A la fois lobby de l'hôtel Le Citizen, salon de thé, restaurant et bar, le comptoir du canal Saint-Martin s'est ouvert sur son quartier. Sa position dans l'espace est une continuité des axes commerciaux fluviaux et routiers les plus importants du Paris du XXe siècle, et qui ont donné la vie et l'identité du Canal et de ses quais. « Unique hôtel du Canal Saint-Martin et d'ailleurs », Le Citizen au 96 quai de Jemmapes dans le 10e se raconte et se goûte.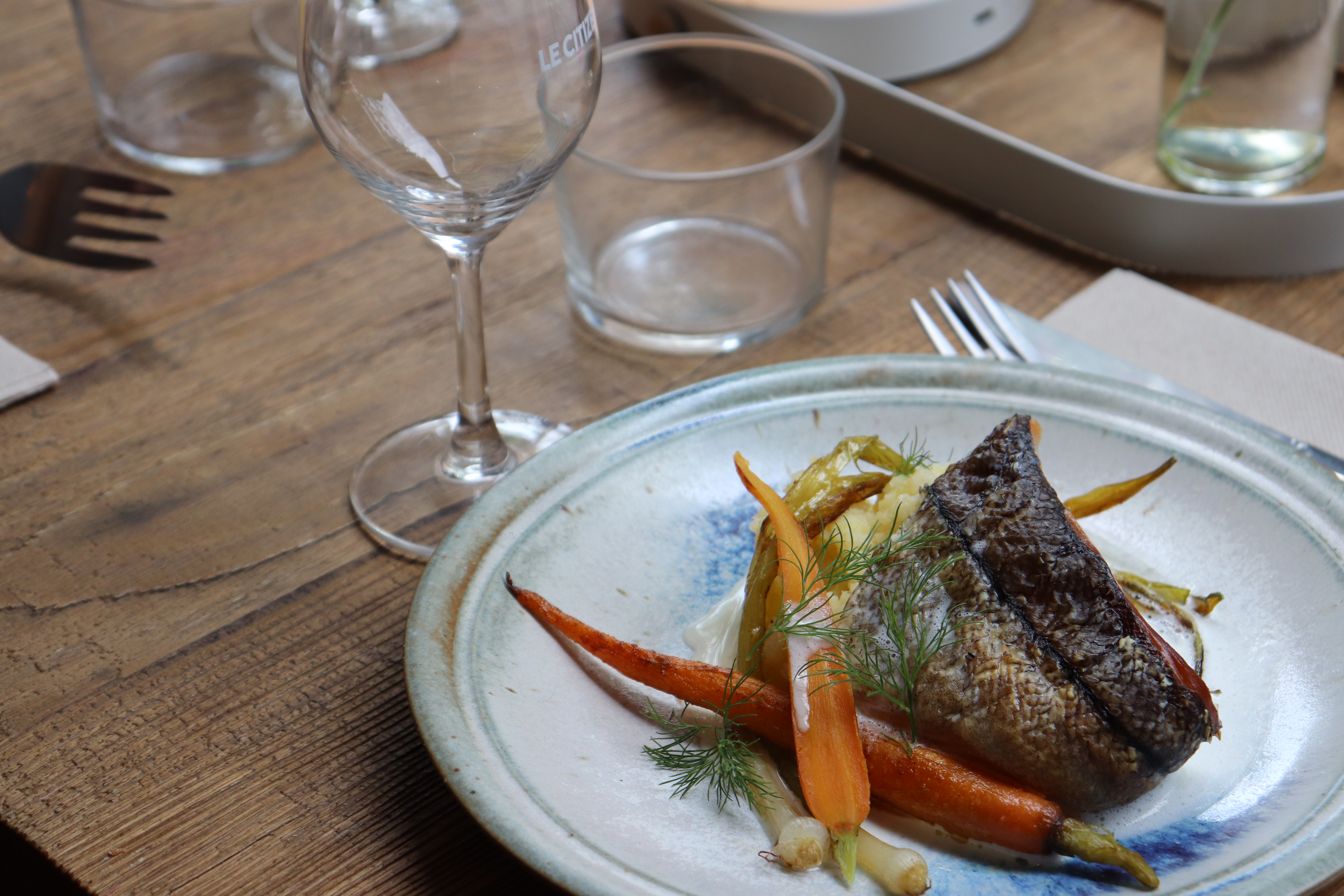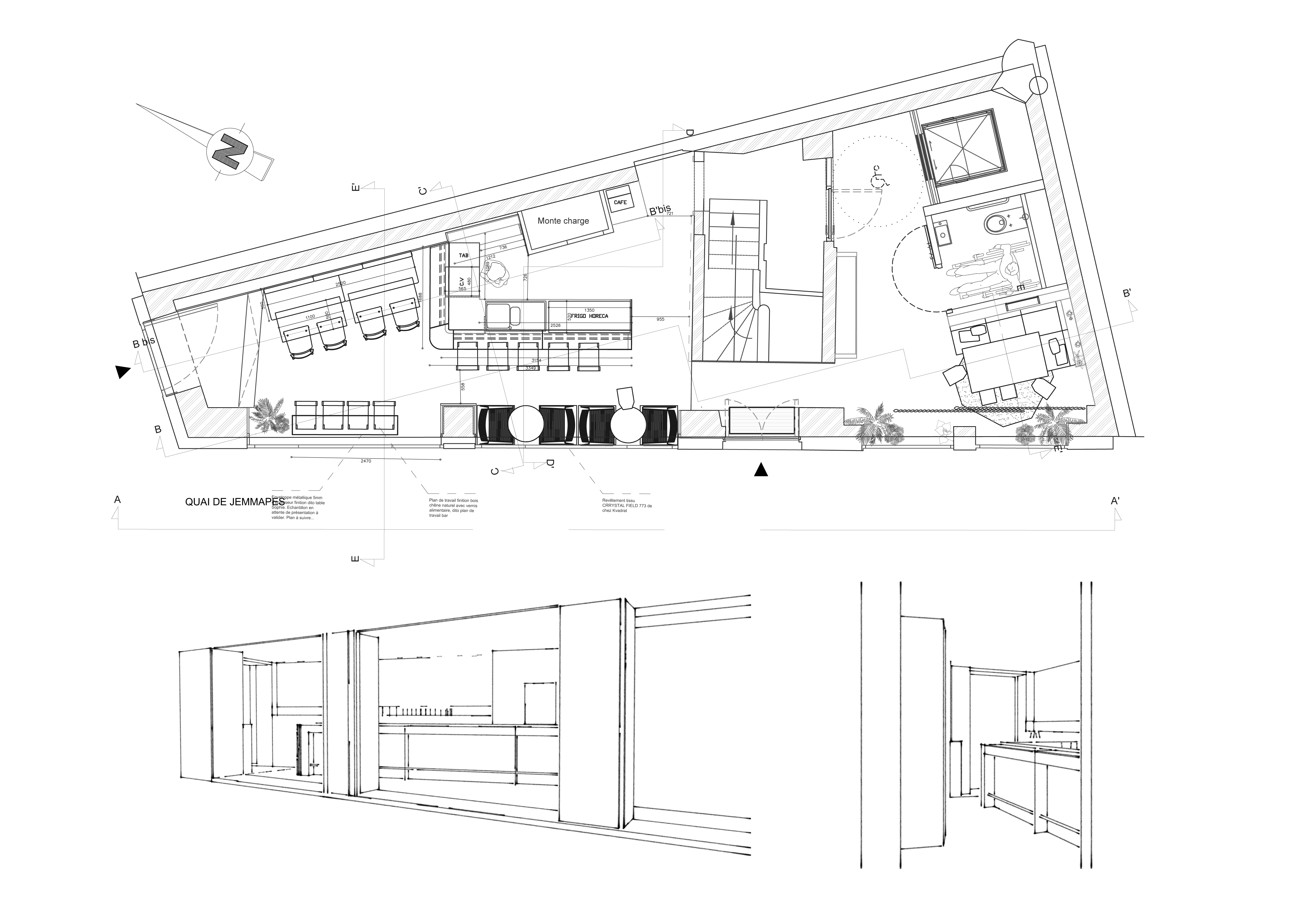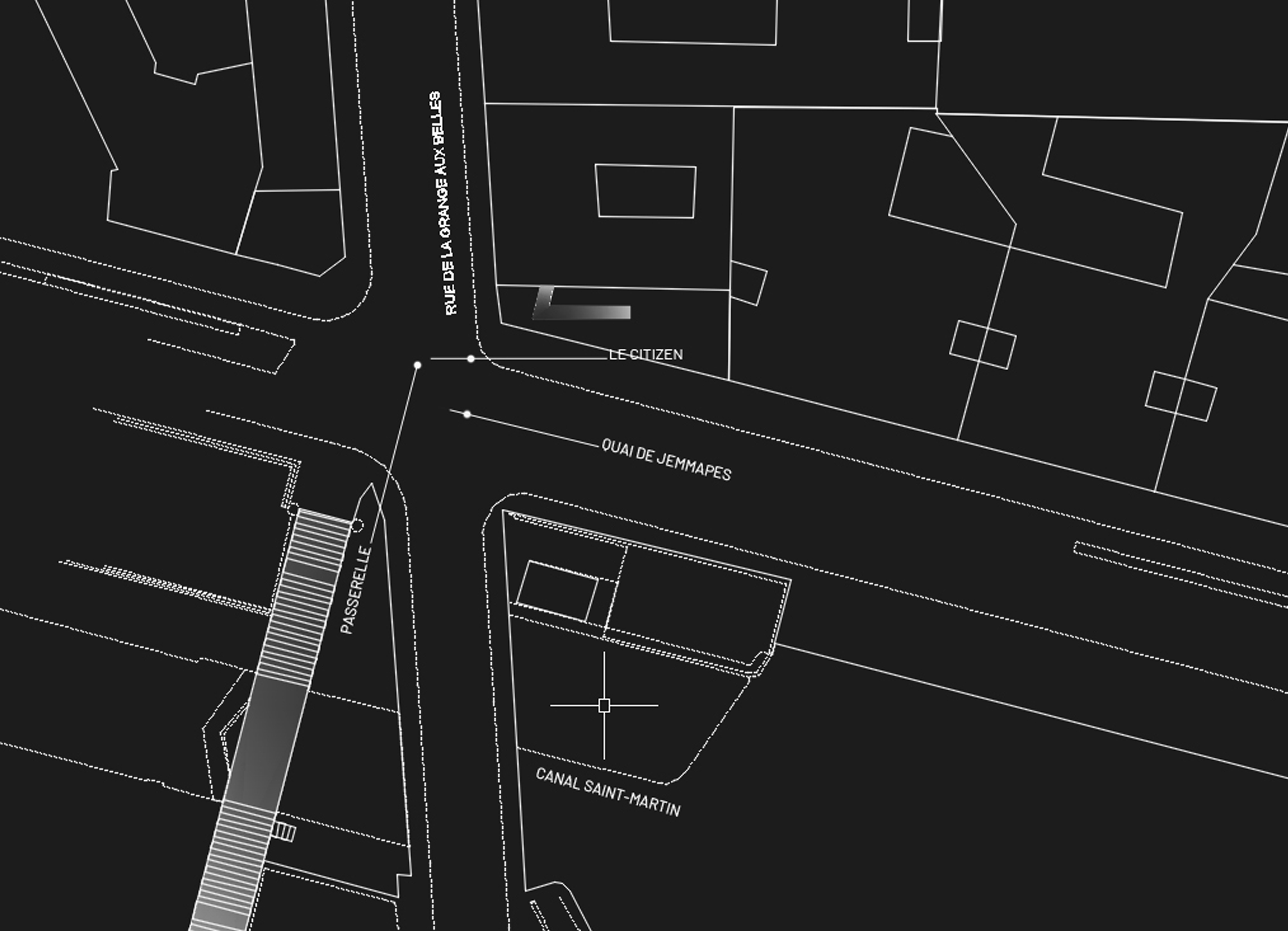 Re-opening of a ground floor of a parcel made narrow by the crossing of the canal to its district. A neighborhood where fictions and realities come together.
The near neighbor of the hotel Le Citizen is the « hotel du Nord » made from scratch by the cinema and today's real only by the rest of a movie set for the current restaurant.
Even the name of the Citizen itself, taken from the work of William Scott, a Schizophrenic artist of Creative Growth recreating the city and history plans with avatars called the Citizen.
As for the drawing of the bar, it was guided by the surrounding urban axes : between the digonal of the swing bridge and the route of the Canal Saint-Martin.
Its materiality naturally shifted to the industrial history of this neighborhood, taking a painted and brushed metal of the barges and mechanical equipment of the parisians waterways.
To end the soul of the neighborhood, aged mirrors in the thickness of the columns of the facades were arranged to capture passersby, boats and onlookers.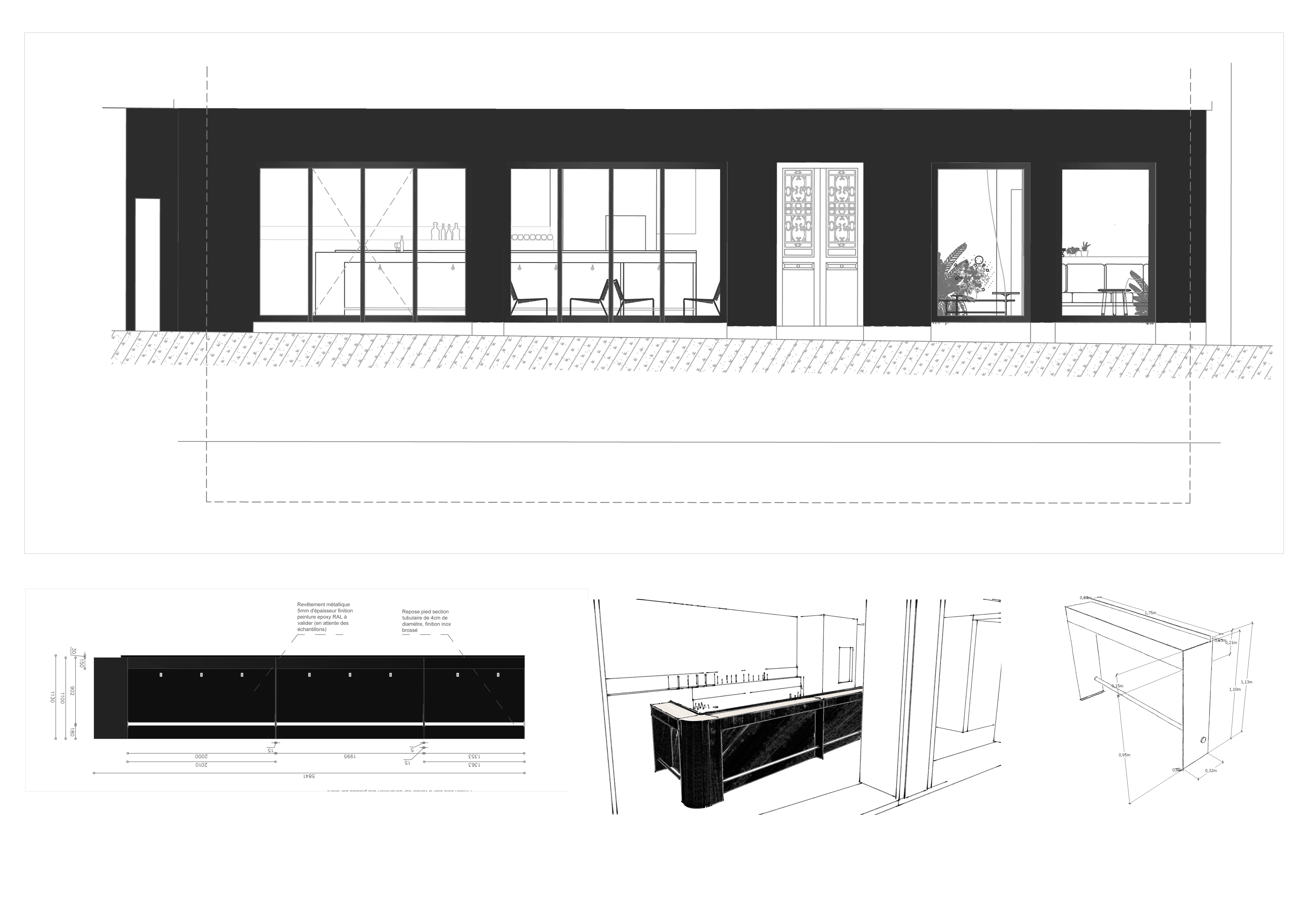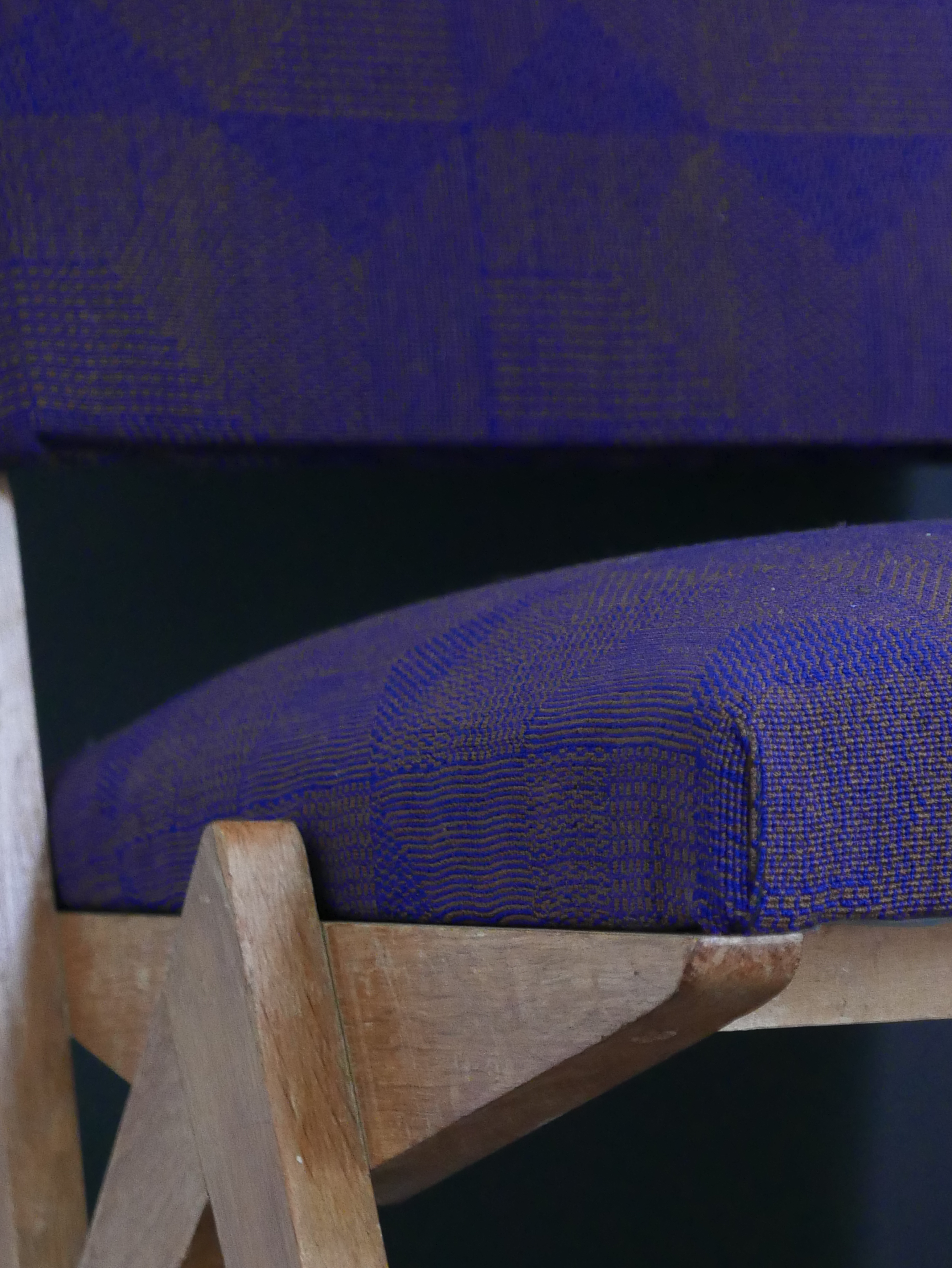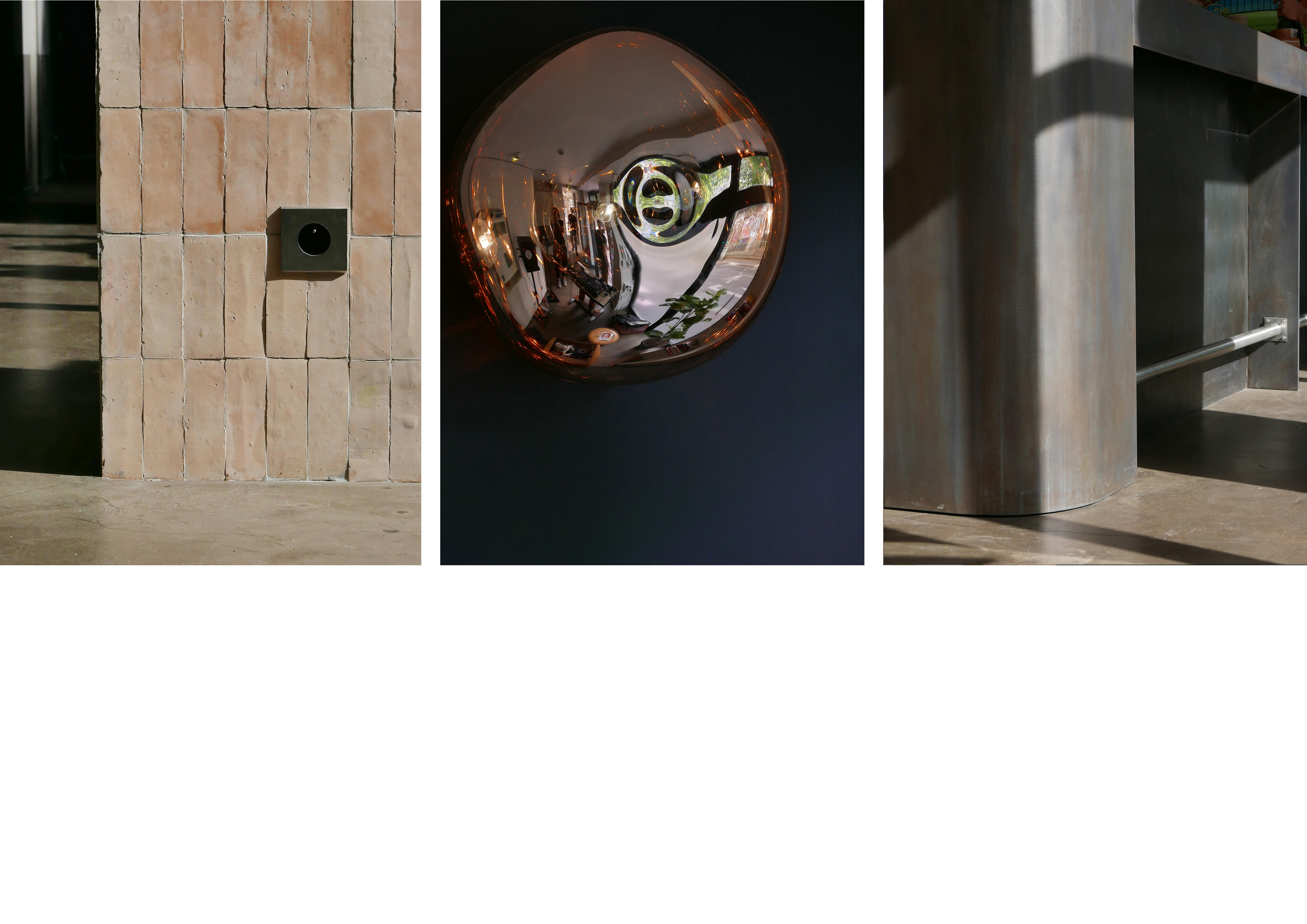 All rights reserved © atelierPAMPA 2017