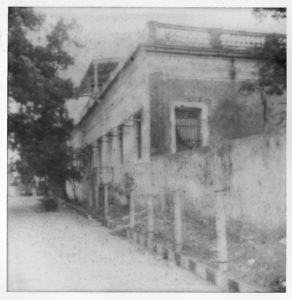 L'ATELIER / THE WORKSHOP
Atelier PAMPA started life as a multidisciplinary duo, combining the perspectives and expertise of an interior designer and a historian of art and architecture.
The workshop gets involved at all scales, without any restrictions on the programmes, and we put the question of the meaning at the heart of a narrative approach. The studio intervenes on the scale of the urban space and builds prospective hypotheses. In that respect when needed, the studio adapts to the orders with agility and brings and federates multidisciplinary and collaborative teams together and lead them.
From the program to the architectural details, atelier PAMPA only aim is to give birth to cultivated projects the founding principles of which are the meaning. The agency is able to materialize and give tangible form to usual stories and scenarii and put them in spaces in a particular atmosphere.
L'OBSERVATOIRE / THE OBSERVATORY
PAMPA is both a studio and an OBSERVATORY with a theoretically position thanks to its connections with Higher Education and Research. Through its, the decoration extent has become a true meaning subject, and is experiments and invents to take on a new form as often as possible.
Atelier Pampa is also skilful at expertising the existing built environment, from "the genius" of the place to the notion of heritage, and bring it within the studio's creative process. Our design method does perceive its projects from their scheduling to the historical and heritage diagnosis.
This production of content is the heart of atelier PAMPA.